Make sure the number plates you buy are legal in the UK
Demon Plates are proud to say that we only sell road legal number plates. However, most people are not exactly sure what makes a number plate legal and why they risk a fine and an MOT failure when using a cheap plate from online sellers on eBay and other websites.
To make sure you know what to look forward, we have our checklist that we stick to when creating your plates using our online plate builder.
Number Plate Font.
There is only one font that is legal in the UK, so any vehicle being used on the public highway has to have a number plate that uses this font.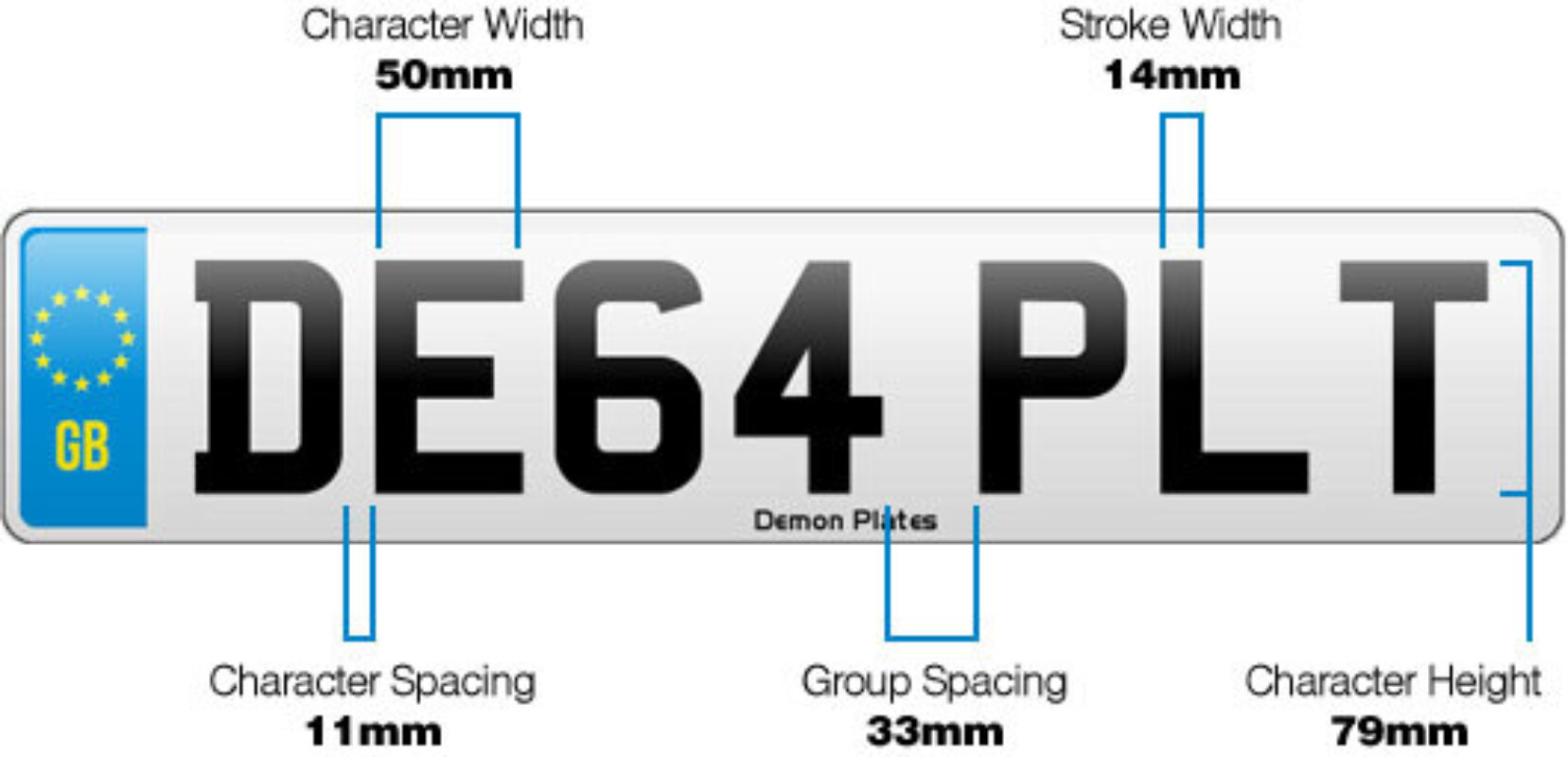 The Correct Number Plate Font Size.
The mandatory font has to be a required size, 79mm in height is the legal size. The width is 50mm, but obviously if your number plate uses the number one, then the width will be different.
Plate Font Spacing for UK Number Plates
The spacing between the letters must be 11mm and the spacing between the two groups of letters needs to be 33mm.
The Number Plate Itself
Car number plates need to be reflective with a plain background. The rear number plate needs to have a yellow background and the front plate needs to have a white background. Vehicles constructed before 1st January 1973 may use the black and white plates.
The plate also needs to feature a name, trademark or other means of identification of the plate manufacturer.
Legal Documents Required for buying a number plate online.
In order to buy a legal number plate in the UK, you must provide ID and a valid DVLA approved document.